Peaceful Elk moment in Nature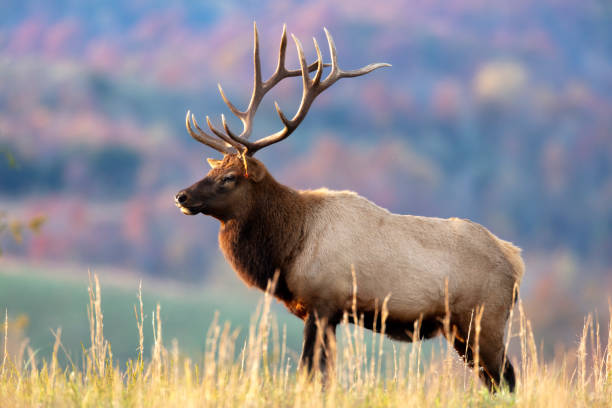 Peaceful Elk moment in nature.
The photo taken of this amazing Elk is
Feel the quiet solitude and peace sweeping over the
cold mountain tops. Small bushes of wild plants adding
touches of yellow and light greens. Sweet grasslands for this strong elk. The Elk stands paused overlooking the environment, making a decision on which direction to go next.